11 years ago we were sitting in a hotel lobby not sure of what was going to happen. The only thing we knew was that we were going to become a family. A long time coming.
We had just flown in from Beijing to Changsha. Tired and excited and scared.
We waited and waited in the lobby of our hotel. Watching van after van, car after car, wondering if one of them had our little girl. After what seemed like a lifetime we saw her! She was a chubby little thing with rosy cheeks and eyes full of wonder. Little did she know that her world would be turned upside down. Our world would be changed forever, in the best way possible; we were becoming parents and a family. That day 11 years ago, was gotcha day!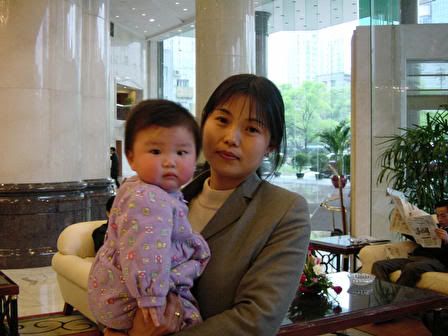 Suzanne is now a wonderful little girl, no, a young lady! She is intelligent, sometimes involved and has a lot of character behind those black framed glasses. She loves school and loves her friends. She even sometimes, loves her little sister. She is a great kiddo, helps out a lot of the times without even being asked. She has great grades and is doing well in school.
11 years is a longtime. Although it seems like yesterday when we became a family. I can still remember the ride to the hotel from the airport. The first plane flight with the very nervous Japanese man next to us for the 1 hour flight to Hong Kong. After we landed he looked at us, and in very broken English said, "Very good baby!" I think he was a little scared of being next to a screaming baby for a plane flight. Suzanne surprised him and she has never stopped being a good kid. Hopefully that will never change. (Knock on wood!)
Love you kiddo!
11 years!
Gotcha Day!
It's a good day for sure!